A damp plaster is not only an eyesore; it is also unpleasant to live with. Unfortunately, most homeowners are forced to live in damp homes not knowing what to do. The good thing is that there is always something that can be done to address this condition. However, you have to diagnose the condition to solve it. This article looks at different types of damp and ways to treat them.
Types of damp
Rising damp
As the name suggests, this type of damp results when the water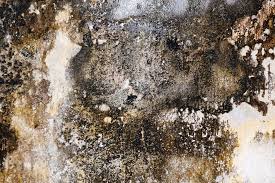 rises through the walls. Two structural deficiencies mainly cause this problem. It could be that the walls do not adequate damp proof installed or the existing damp proof is somehow damaged. How do you know whether you have rising damp? Whenever you notice your skirting boards/floorboards are damaged, crumbling plasters, paint peeling from the walls or some tidemarks on the walls.
Condensation
Condensation of moist air can cause dampness on your walls. The primary cause of dampness caused by condensation problems is poor ventilation or heating problems. The best indicators of possible condensation problems include water droplets on windows and walls, the formation of black mold on the walls, or decaying window frames. The moment you notice these signs, you only need to work on your air conditioning, and ventilation and not extensive damp proofing works.
Penetrating Damp
Penetrating damp is a structural problem caused by water leakages in your 
walls. This damp problem occurs when damp or water moves horizontally from outside in. This damp issue often appears on the walls and the ceilings. Defective or missing flashing causes this damp on the roof, poor gutters, poorly done brickwork, or damaged renders. Discoloured walls, bad musty smell, black mold are some of the visible signs that could be indicative of penetrating dampness.
Dealing with damp
The quickest DIY way of dealing with dampness around your home is to cover it with an anti-damp paint. Anti-damp paints are normally thick, thus, applying them on your walls requires considerable effort. From experience, anti-damp colors serve a short-term solution to your damping problem. As such, if you are looking for a long-term solution, you might be forced to look for a specialist. In this regard, talk to some damp proofing experts and have the problem solved entirely. The good thing about working with experts is that they address the cause of the damping problem.